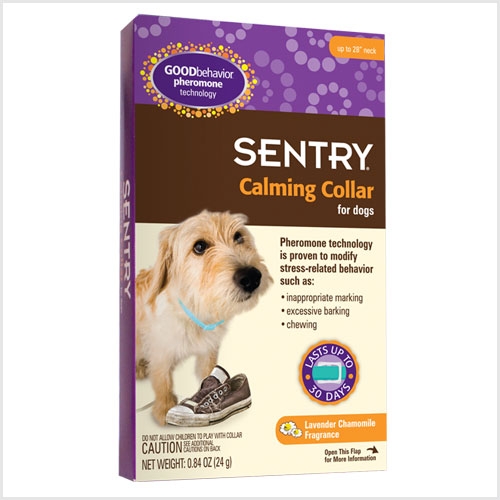 Vetscription® Settle Down® Pheromone Dog Collar is a convenient alternative to diffusers - it goes where your dog goes. Mimics the phermone that the mother dog produces to calm and reassure her puppies. Simulating the natural way dogs cope with new and fearful situations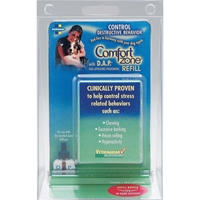 Comfort Zone plugs into an electric socket and sends out a odor that relaxes your pet and helps reduces or completely stops stress-related behavior including barking, urination & defecation, whimpering & whining, anxiety, chewing and other stress-related behavior.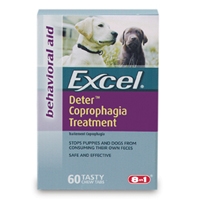 Patented formula discourages dogs from eating feces, an unhealthy habit often found in dogs, especially puppies.